The main profiles of our company are the design and production of cold forming tools and that of the control- and welding devices. The parts manufactured by our tools are mainly used in the car-, and the electronic industries. The in-depth knowledge of our customers' needs, the precise work and efficiency are key factors of serving our customers for 20 years.
Some of our well-known partners have a great past, like AUDI. Our customers are expecting high flexibility, short lead-times and excellent quality. To fulfil these requirements, we use the best quality materials, up-to-date manufacturing technology and an experienced staff.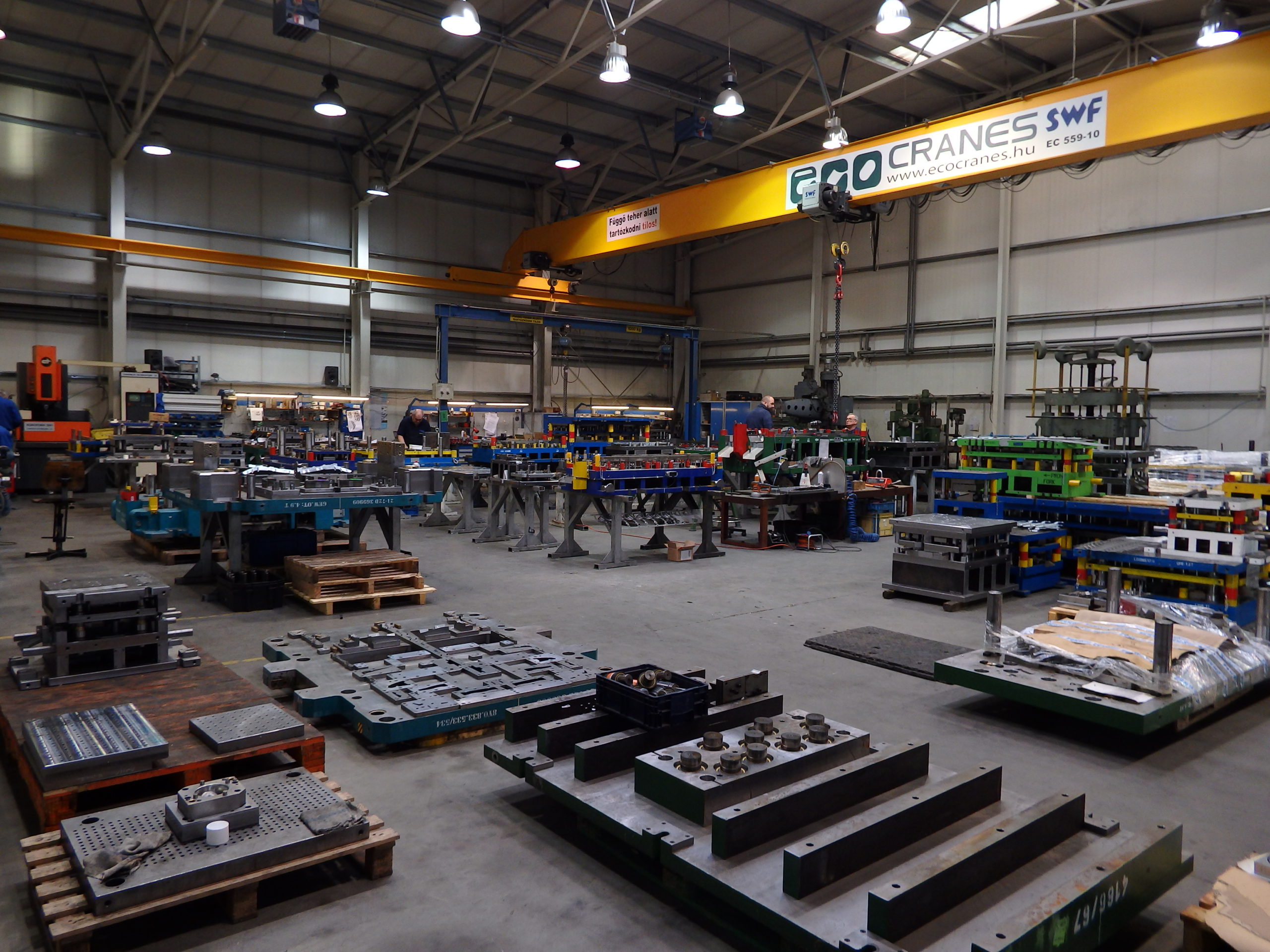 We welcome continuous investments and developments to increase the capacity and the quality level of our production, to shorten the delivery time for the long run. Our increasing product-range and the increasing customer demands require continuous the improvement of our efficiency both at the production and as well as on the management side.
The continuous improvement at our company is justified by the increasing number of our staff and the honorable recognition received from our partners. Our main goal is to follow the same path to remain reliable partners for our customers in the future as well.
Our main target is to follow the path we are on by learning and using our past experiences that makes us a determinative business partner for our procurers.